The Voice of the Martyrs (VOM) serves more than 4 million persecuted Christians in more than 70 nations by empowering, equipping, rebuilding, encouraging and bringing Christ's hope through Bibles, medicine, shelter, training and aid.
WHAT CAN YOU DO?
Prayer is the number-one request we receive from persecuted Christians. Get your free Imprisoned with them Prayer Band and I Commit to Pray brochure to help you pray more specifically for persecuted Christians throughout the year.
For a free Prayer Band and Prayer Brochure contact us at (800)747-0085 or orders@vom.org.
Why give?
Your gifts help VOM respond to attacks on Christians, equip front-line workers, distribute Bibles and bring Christians in the United States into fellowship with their persecuted brothers and sisters. Your donations support VOM's Global Ministry, which funds projects like these: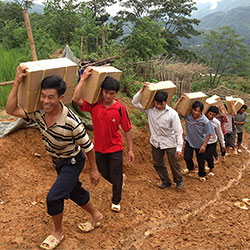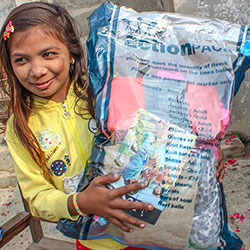 How you can give
Note: If you check the box to release your information to VOM, we will send you our free monthly magazine filled with stories to inspire.
The Voice of the Martyrs (VOM) is honored to have been part of the Combined Federal Campaign (CFC) since 2001 as charity #10993.