Get a FREE copy of VOM's Global Prayer Guide with any gift
Give Now
Mozambique
Hostile
Overview:
Mozambique is located along the southeastern coast of Africa. It was colonized by the Portuguese in the 1500s and retains Portuguese as its official language. After gaining independence in 1975, Mozambique became a Communist one-party state backed by the Soviet Union. It suffered a protracted and devastating civil war from 1977 to 1992 that resulted in a governing presidential democracy, but the war devastated the country's economy and infrastructure. Today, Mozambique is among the poorest and most dangerous countries in the world. While the country is majority Christian, the northern provinces are predominantly Muslim. One of these provinces, Cabo Delgado, has endured an Islamic insurgency that began five years ago with attacks on police stations and government buildings. In 2019, when the insurgents pledged allegiance to the self-proclaimed Islamic State (ISIS) in Africa, the attacks intensified. The Islamists targeted villages and overran entire towns, eventually controlling most of Cabo Delgado. In 2021, Rwanda and other countries in southern Africa deployed thousands of troops to the province. They have retaken many large cities, but small-scale attacks still occur. More than 700,000 people are still displaced from their homes in Cabo Delgado province.
Major Religion:
The country is majority Christian, including 13 percent evangelical. About 25 percent hold to traditional ethnic beliefs, and 17 percent are Muslim.
Persecutor:
Islamic extremists persecute Christians in the north, while believers face social and community-wide persecution in other Muslim-majority areas.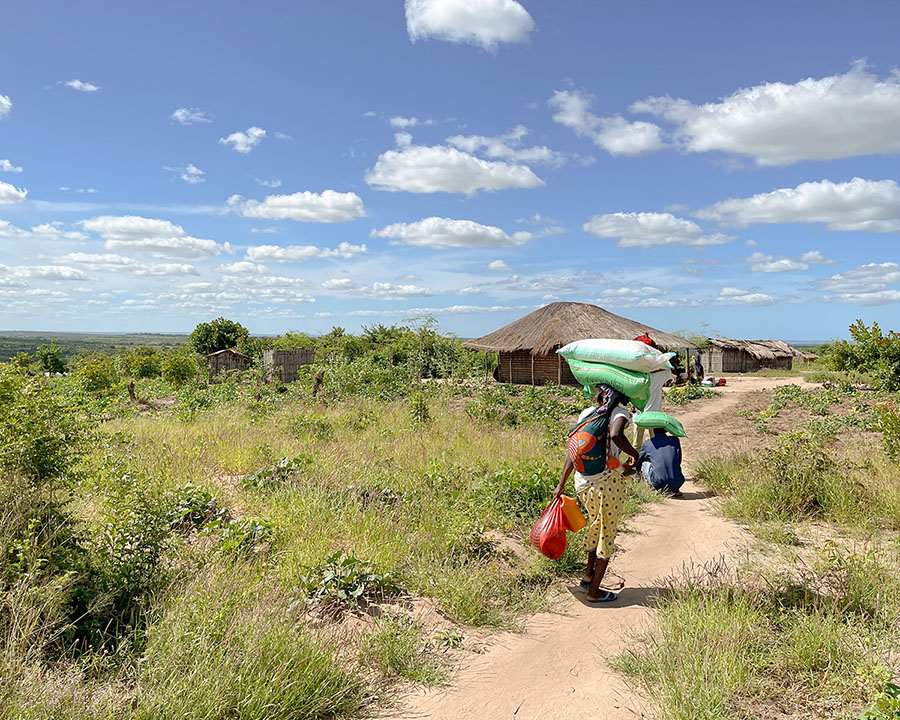 What It Means To Follow Christ In Mozambique:
Christians in the northern part of Cabo Delgado, especially pastors, have suffered greatly, and the insurgency has also affected many nominal Muslims. In smaller attacks on rural villages, extremists often separate Christians from other villagers, persecuting the Christians and their children through extremely inhumane and violent methods. Churches and Christians' homes are typically destroyed. The believers who flee these attacks are dispersed throughout Mozambique, and many know nothing about the welfare of their family members. Christian converts in other Muslim-majority regions face intense communal persecution and are ostracized from their families after they convert to Christianity.
Access To Bibles:
Bibles are available but are hard to find in some areas and in some dialects. Since members of many tribal groups are unable to read, audio Bibles in their dialects are highly valued. Give Bibles
VOM Work:
VOM supports Christians who have been targeted in the Cabo Delgado insurgency, providing general relief as well as rebuilding homes and churches for pastors in the region. Working with local Christians, VOM also helps provide audio Bibles to Christians, churches and ministries working in the area. Give to VOM's Global Ministry
Prayer Requests:
Pray for Christians who have lost everything in recent Islamist attacks.

Pray for the 16,000 displaced Christians receiving emergency food relief this year.

Pray that displaced Christians who receive audio Bibles will be encouraged by God's Word.

Pray for efforts to rebuild churches that were destroyed in Islamist attacks.

Pray for the reestablishment of a Christian school destroyed by Islamists.

Pray for the encouragement of those ministering to displaced and traumatized Christians.